Choose two FREE shells with the purchase of any Tote or Crossbody!
Crossbody Turtle Bags
Turtle Bags now come in a crossbody purse. The shells for Turtle Bags are a universal size so they fit both the Turtle Tote and the Crossbody.
Add a Crossbody to your Turtle Bag collection today,
SHOP NOW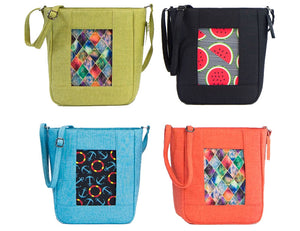 GIVING BACK
National Save the Sea Turtle Foundation
Since 1987, the National Save the Sea Turtle Foundation has worked tirelessly to provide educational programming, promote public awareness of Florida's marine ecosystems, and support sea turtle research both in the United States and abroad.
We donate proceeds from every sale to enhance the habitat for our shelled friends on the coast.

LEARN MORE